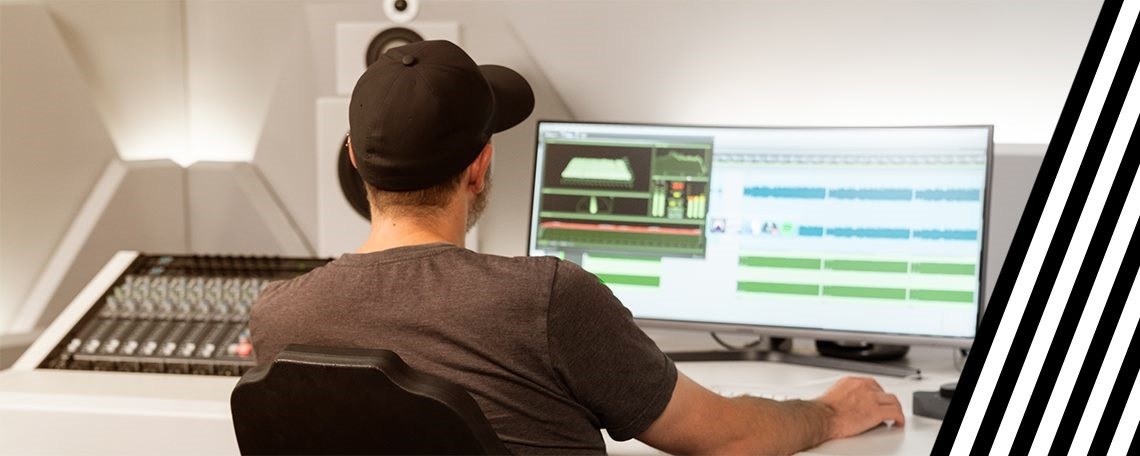 We believe that great sound is for everyone...
As an audio brand, we want to make it easy for anyone to express themselves with exceptional sound. Whether at home, on stage, or in the studio, beginner or professional.

We value creative craziness, innovative thinking, flexibility, and good ideas over strict rules. Here at LEWITT, you can thrive in a respectful and agile environment with an environmentally-friendly no a-holes policy.

Did we already mention our modern office space with a rooftop panorama terrace and a recording studio that looks like a spaceship? No? It's pretty epic. There's also the option to work in your pajamas from home sometimes if you prefer, but to be honest our dress code is super casual anyways. Plus, we are representing more than 20 nationalities, a good chance to refresh your foreign language conversational skills or exchange recipes, talk about bands.

If you think that you'd be a talented addition to our team, we definitely want to hear from you! Make yourself heard!
How you can help us get better...
Audio production for our internal content production 
Facilitate listening tests on site or via online tools 
Collect feedback from the audio community to support product development 
Test prototypes and our products in the "lab" and the real-world, you are a link between product development and the audio community 

Includes: hardware, software and firmware testing 
Create and implement structured test plans to ensure our customers get products without any issues! 
Work with our engineers to provide feedback in a documented trackable method 

A variety of tasks supporting product development (creating presets, practical and hands on research, training neural networks, user research, ...) 
This is you...
Your skills
Technical audio excellence 

Understanding of audio production workflows 
Understanding how audio gear works 
Understanding of acoustic and electronic basics 

Practical audio experience 

Recording 
Miking instruments 
Mixdown and/or mastering experience 
DAW power user 

Good understanding of computing devices (PC, Mac, iOS, Android, …) 
Excellent command of English 
Good to have
Deep expertise in any particular field of music or content creation 
being a musician and playing instruments 
Basic programming skills 
Basic electronics know how 
Your personality
Excited about music creation gear 
Mindset of getting things done. 
You are enthusiastic and willing to grow together with us 
You come up with new ideas, with a unique point of view and you look forward to working in a diverse and international environment  
You are a team player, who puts the teams' success above personal achievements  
You value and practice transparency and honesty  
That is why you also try to proactively contribute to a culture of respect, constructive exchange and togetherness  
We provide...
Home office options & flexible working hours
Modern office space with excellent travel connections (near U3 Johnstraße/Hütteldorferstraße) and a breathtaking 360° panorama terrace  
State-of-the art hardware (You need it, we buy it) 
Personal and professional growth through a diverse set of tasks and challenging goals
An agile team that likes to encourage, challenge, and support you without any bureaucratic nonsense
Sports program
Employee discounts on LEWITT products and access to our state of the art multimedia studio 
Your performance is remunerated with a market-compliant salary of minimum EUR 2,600 (full-time, 40h per week), which we will adjust to your experience and qualifications. 
Want to join our team?
If you would like to become part of our team, please apply with your CV at the link below. If you feel comfortable presenting yourself in a personal video, please post the link in the designated field. We look forward to your application! 
Isabella Köck
Office Manager
Editorially recommended external content